Mervyn Seivwright

Deep Cobra's Visions

Seasons

Dewdrops fall like tears upon lilac blossoms of spring

A camera deep in memory formed stitched from down within

Like the texture of her face

Soft water feeling eyes

Her firm cheeks high & soul so rich

The lilac well defined

Rains drops furiously pouring

Entrenched in storming

Exhilaration like a gust of air

Heart pounding like the war drums

Lost speech, the memory blurs

Imagination of that fragment of time for touch

Your warmth deeper than sunshine

Bird's feather closely twined

Enclosed in the comfort surrounding me

Vibrations, scared to touch her

Sacred blessed one, feel my hairs on edge

Hear myself quietly breathing, emotions bleeding

Mind is twisting just to find

An aroma of life to reach her

Flavor to compassionately, delicately caress near

Transition of my soul like smoke to internally pollute your heart

Brown rainbow colors reflect your shades of beauty.

Autumn breathes the blessings and essence of your soul

Leaves falling feeling your wind through my lungs

In hills and mountains, my mind soars off an eagles wings

Transitions of your changes adapting environments of the strength you possess

Yes, a tender touch of fall has the breeze rub goose bumps raising each small hair frolic

As this fragile leaf tickles your spirit

Bitter cold eases upon me

Feel the icicles fall on my nose and freeze

Wishing for your comfort, dreaming of warm touch

Voice to soothe my vibrations of this cold

Knowing I have earn each drop of inner passion

Knowing each of your seasons within your soul

Growing old in the mitosis of each second of life

Intertwined, blended and assured...seasons

Mervyn R. Seivwright © 2001

Colours

Colours

Outside difference

Multiple internal souls

Are we not all of human kind?

Clear Race

Mervyn R. Seivwright © 1999

What Can I Do?

What can I do?

When they are scared to leave home

Not on a trip

Not soldiers to war

Not off to prison

But to walk outside their home

Can't play outside their homes

They can't play

They can't learn in school

They can't understand what it is to be a child

What can I do?

When they cannot walk their streets, in a park, especially not after dark

They are always standing, walking, running, hiding scared

Hiding from the bullets that at will pass by

Hiding from gangs and the drug supply

Hiding from a single mother who is a loose dope fene

Hiding from the law who treats as guilty teens

What can I do?

When so many are lost

Our country counts kids at a certain economic rate

But this Holocaust number is far-gone

Who control the power to condition minds or communities, as it seems

Acting like demon to control souls or who can follow real dreams

What can I do?

To make a difference

Or affect this world I see

Can I just look in one set of eyes?

And one to be free

One step just to move forward

One step to maybe succeed

Maybe just one catalyst for millions

Or just one stalk with one bean

What can I do?

Is stop asking the question

And reach one by one by planting seeds

Mervyn R. Seivwright © 2002

Summertime Flow

Eyes close, rustling wind

Waves crashing, with a sting

Sounds of seagulls fight at flight

Searching, rumbling, for one small bite

Children's voices scream at play

BBQ, Smoking, mouth watering today

Radio fads to distant skies

I feel the heat of a sun so high

Dominoes hit the table, competition must be deep

Women close in gossip, about some people from last week

As I lay upon the substance, that is soft & unstable be

Let your eyes remain close, with your senses, see the vision I see

Small engine plane, is flying low

Or helicopter rides, showing scene from below

Heat has cooled, body is now drained

The sense that the sunset must be wrapping up the day

I feel a little hand rubbing me too & fro

Eyes open, my daughter's face tired, "Daddy, I am ready to go!"

Mervyn R. Seivwright © Trials Of A Stranger 2003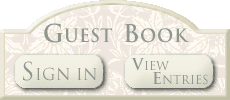 Mervyn R. Seivwright (Stage name:  Deep Cobra)

Location:  Dayton OH

Phone Number  is: 1-937-768-9331